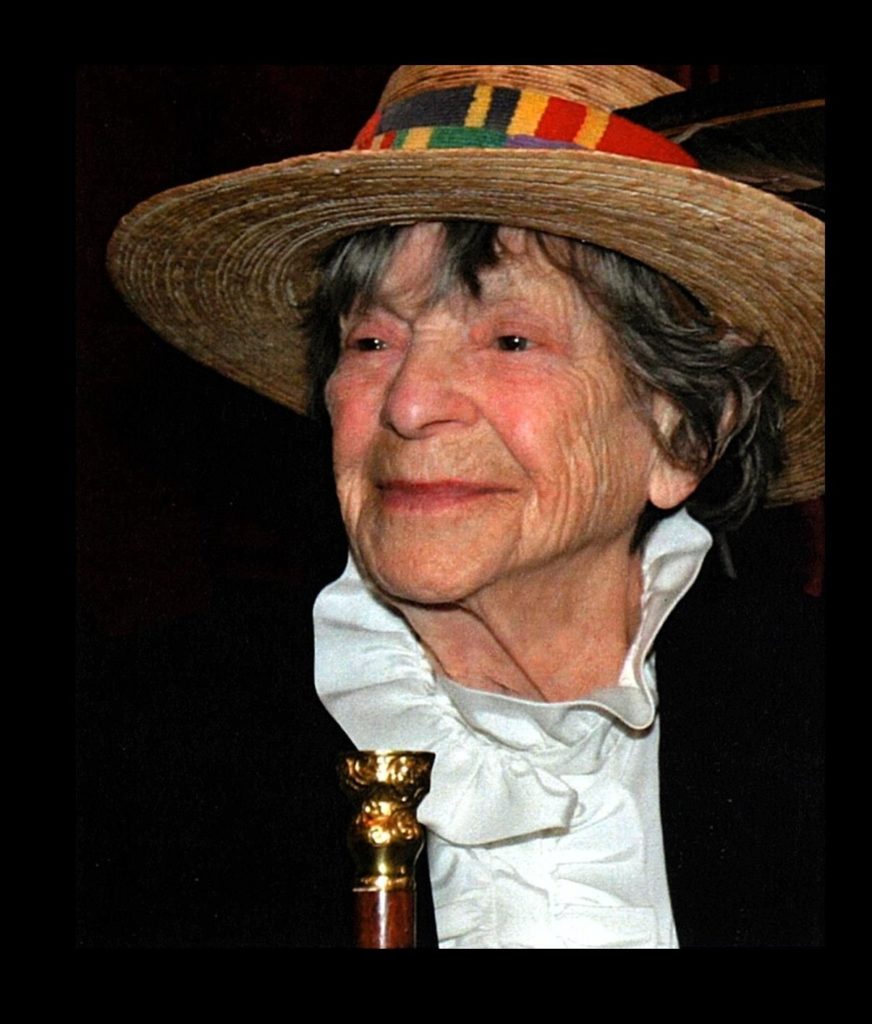 Born Ethel Doris Rollins in Laconia, New Hampshire in 1910, Doris Haddock – later to gain national acclaim as "Granny D" – was one of the most important advocates for democratic political reforms at the turn of the 21st century.
Even before she became an activist, the young Doris earned a reputation as a trouble-maker when she was kicked out of Emerson College for the "offense" of getting married (to James Haddock). After decades working in the office at a Manchester shoe factory, Haddock and her husband moved in 1972 to Dublin, New Hampshire, where she was an active in the community and served on the planning board.
Known by the 1990s as "Granny D," Haddock became concerned about the toxic role of money in American politics when a 1995 campaign finance reform bill championed by Senators Russell Feingold and John McCain was defeated.
On January 1, 1999, the 88-year-old Haddock set off on foot from Los Angeles, aiming to walk all the way to Washigton DC to publicize the need for campaign finance reform. Her 3200-mile walk gained attention with every step until she reached the Capitol on February 29, 2000, shortly after she turned 90. Several dozen members of Congress walked the final miles with her and the McCain-Feingold Act, the strongest federal reform of its time, finally passed not long after.
Granny D founded the NH Coalition for Open Democracy (now known simply as Open Democracy) and continued her activism to the end of her life. She celebrated her 98th, 99th and 100th birthday lobbying for campaign finance reform at the New Hampshire State House.
Granny D wrote three books, all co-authored with Dennis Burke, and ran unsuccessfully for the US Senate in 2004 after the favored Democratic candidate dropped out, ironically due to a campaign finance scandal. The 2007 HBO Documentary "Run Granny Run," directed by Marlo Poras, told the story of her 2004 Senate campaign.
Read more at Open Democracy's website.